Itinerary legend
Start itinerary
Stage
End itinerary
Virtual tour
Milanollo theatre Map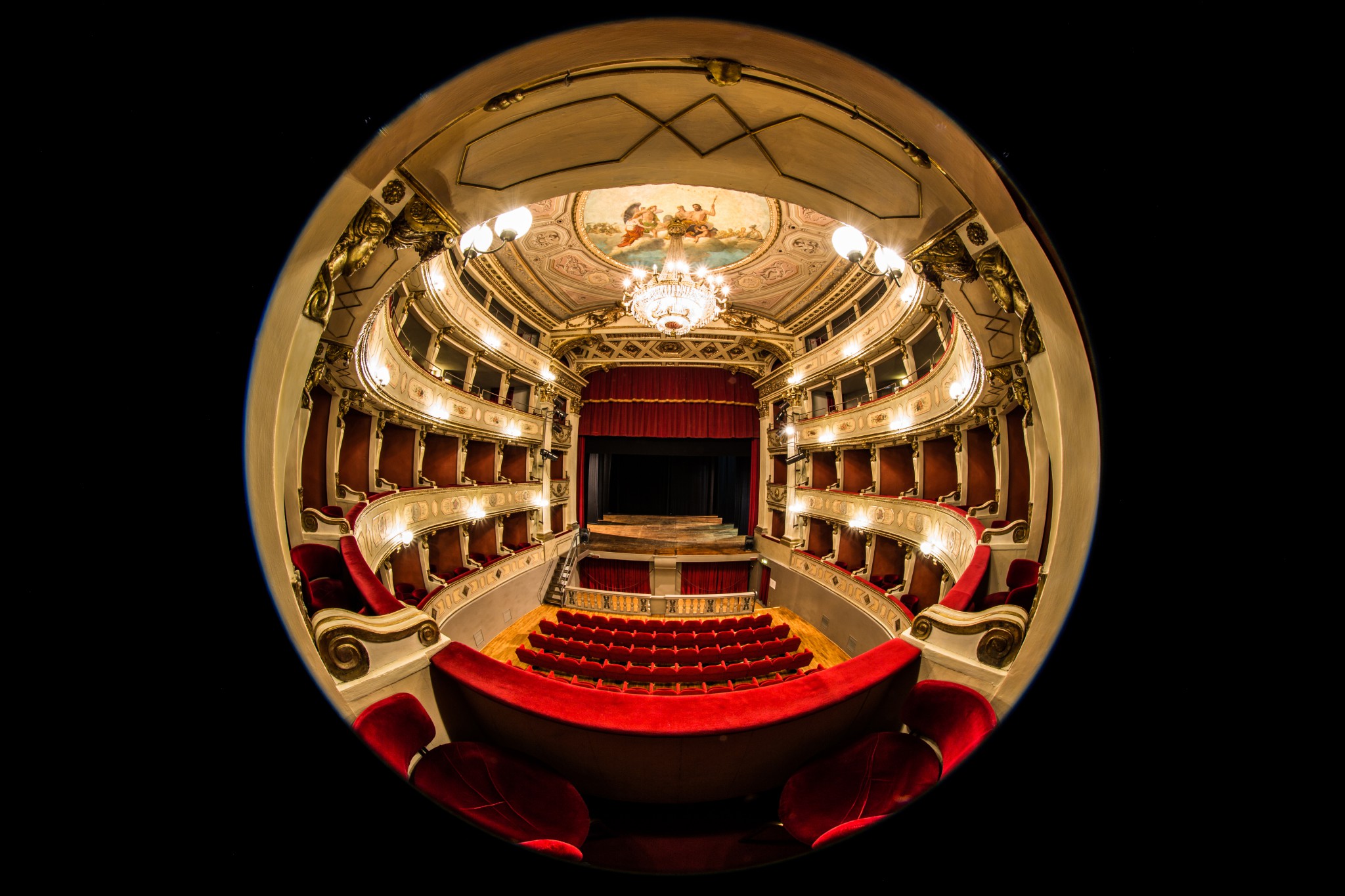 Description
A city rich with cultural activity like Savigliano could not do without a theatre. In fact it was built thanks to the efforts of a group of local citizens between 1834 and 1836, as is recorded in the inscription in Latin on the façade which says "a group of friends, collected money and in 1835 built this theatre to Melpomene and Talia, with the purpose of raising and cheering the spirits of the citizens." Built to designs by Maurizio Eula, also from Savigliano, the building has an oval structure with a bas-relief style frontage that projects slightly over the square. The statues of Melpomene and Talia, or rather Tragedy and Comedy, welcome you from two niches on the façade, while above the genius of victory crowns music and poetry.
The inside, designed by Gioachino Brero, is decorated with floral and scenic arts themes, with masks and instruments featured on the boxes. Beyond the grand chandelier there is a ceiling painting of the Apotheosis of Psyche by Piero Ayres, who also painted the stage curtain, which is rarely seen but still preserved and illustrates the Parnassus, painted in 1835.
The theatre was inaugurated on 14 April 1836 and shortly afterwards in 1899 it was named after the world-famous Milanollo sisters, violinists who were born in Savigliano.
The Milanollo theatre has a rich and varied theatre season, it can hold an audience of 352, with 33 boxes for four people, stalls, gallery and upper circle.
Virtual Tour