Itinerary legend
Start itinerary
Stage
End itinerary
Virtual tour
The hospital Map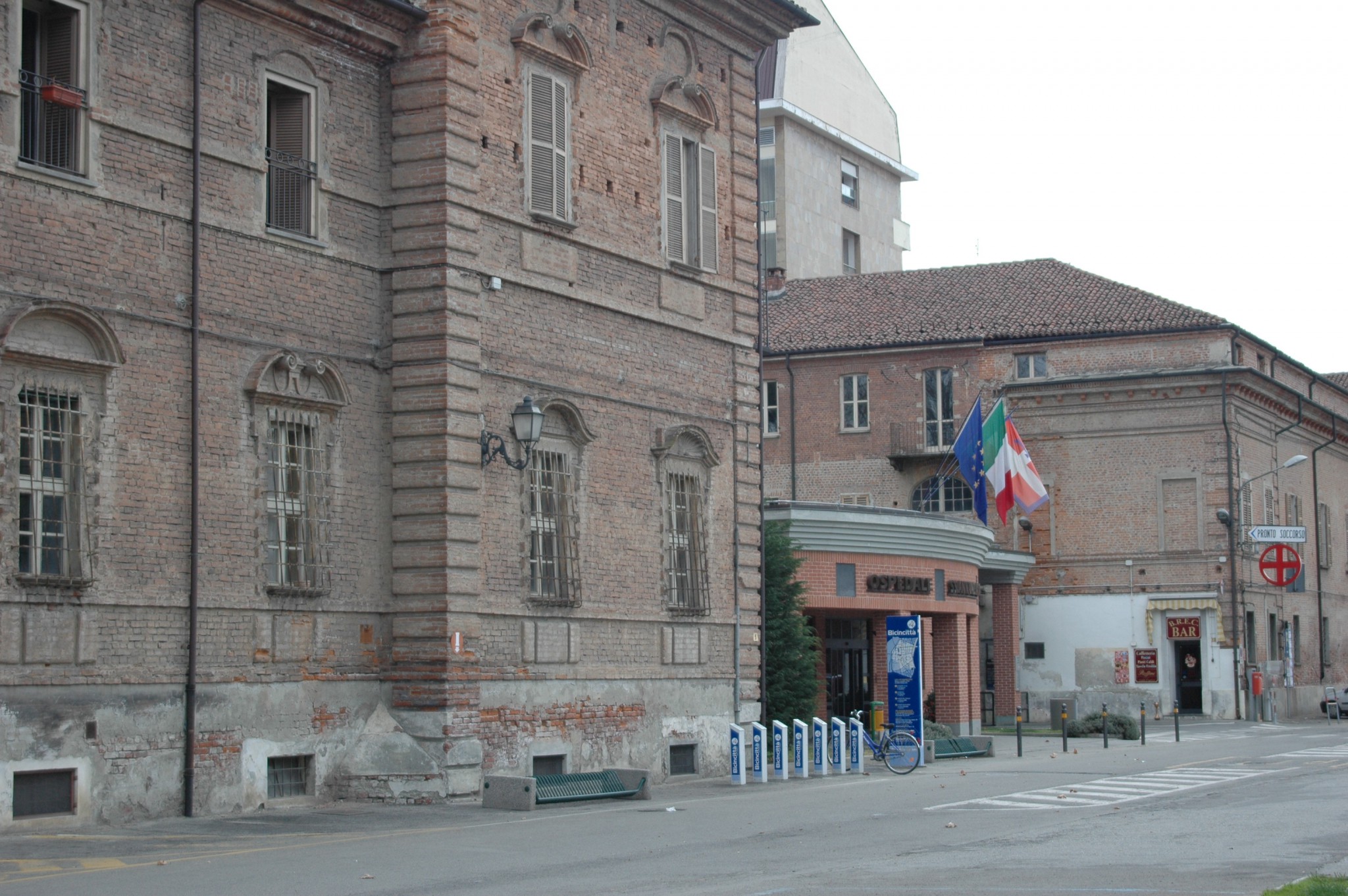 Description
The Hospital of the Santissima Annunziata was built between 1730 and 1710 and was extended between 1738 and 1791 and subsequently extended again. It is easy to distinguish the two parts, the older buildings and the modern extension.
The old Hospital Pharmacy is very precious, and is now preserved in the Civic Museum Antonino Olmo.
The Hospital has around 300 beds and twenty one day hospital beds arranged over four departments. The Haemodynamic laboratory and Mammography unit have recently been renovated.
Virtual Tour